WHY FACE SERUM IS AN ABSOLUTE MUST FOR HEALTHY SKIN?
প্রকাশিত: ০৭:০০ পিএম, ১৮ জানুয়ারি ২০২৩ বুধবার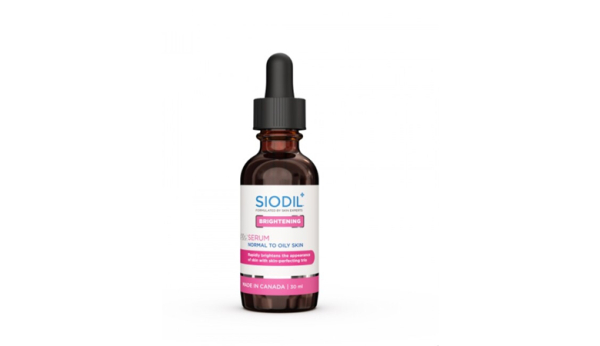 American skincare brand Siodil has launched three types of serums like dry, oily, normal, and combination skin types in the market.
The brand's anti-acne, brightening, and anti-aging serum formulated by Gronberg Laboratories LLC USA, keeps the skin acne-free, bright, and youthful.
Our skin is affected by environmental pollution, daily stress from work, and eating habits. Therefore, the skin deteriorates its youthfulness and suppleness with every passing day. Additionally, as people age their skin's collagen level declines. This results in the development of wrinkles and fine lines. Skin starts to lose its natural shine and hydration.
To keep your skin looking beautifulyou must give it regular thorough care. Consequently, the daily beauty routine should be set up so that it includes all of the components required for the health and beauty of the skin. According to the demands and kind of skin, a high-quality serum should be used in conjunction with a decent cleanser and moisturizer.
With so many skin care products in the market, it can get a little confusing to figure out which one you should incorporate into your skincare routine. Once you have the basics of a cleanser and moisturizer marked down, the other most popular productfor healthy and radiant skin is a face serum. Face serums are packed with concentrated ingredients that sink deep into the layers of the skin to work their magic almost immediately. Another great benefit of using a serum in your skincare routine is that it has a very light texture and consistency; it doesn't leave your skin feeling sticky or reluctant to touch, making it comfortable to use.
Serums are meant to transform your skin by making them radiant, youthful, spot-free,overall healthy, and beautiful. Most face serums are safe to be applied twice daily – once in the morning on a cleansed face, before the rest of your makeup, and once at night before bed.
Serums are very potent and have a high concentration of active ingredients, so even a little goes a long way.Serums are meant to be applied to your face in small tapping motions with your fingertips or your palms.How you use face serum plays a huge role in its effectiveness.
Your skincare products should be used in a specific order to get the most out of each product.The rule of thumb when applying skincare items is to apply the lightest first and the heaviest last since thinner products can't penetrate thicker products.
Dr. Sharmina Haque, Consultant of Prava Health spoke about this. This renowned dermatologist said, "Just as the body needs nutrients to stay fresh and vibrant, so does our skin. Face serum is an active skin food to maintain the beauty and freshness of the skin.
A good serum will contain all the nutrients the skin needs. So, choose a serum according to your skin type and needs. But before use, make sure your serum is enriched with active ingredients like Niacinamide, Sodium Hyaluronate, Vitamin C,and Alpha Arbutin".